Let me start off with a quite from "Islam Outside the Arab World" (Edited by David Westerlund and Ingvar Svanberg)
By Justin Ben-Adam
Although neither the Huis nor the Uighurs existed as nationalities prior to the twentieth century, it is ironic that it was the Huis who were intimately involved in the definition of the Uighur people in this century. Although the Huis and the Uighurs are Muslims, there is a long history of animosity between them because the Chinese historically utilised Hui troops and officials to maintain their rule in Xinjiang. The Turkic Muslims viewed the Huis as allies of the Han Chinese administration..
If one reads the book "Muslim Chinese" by Dru Gladney, Ph.D (The leading American researcher on the Hui, he go into great detail about the controversey over the Hui identity.
It seem that the Hui is essentially any muslim that do not have their own language. Although almost all Hui claim ancestry from Persians and Arabs, this is probably true for only a very small minority. Most Huis are most likely converts during Yuan dynasty when Kublai Khan and his descendents allowed large numbers of Arabs and Persians into China.
Like ethnic Hans, the Hui vary in physical appearance and language across China. A Guangdong Hui speaks cantonese, a Beijing Hui speaks Mandarin, a Dali Hui speaks Bai, etc. This goes for eating habits, dress style and other cultural aspects too (although you will not find too many Yunnan Hui dressing in local Bai or Yi costumes as much now).
furthermore, there is also much conflict within the Hui it self.. they is strongly divided down by different Sufi schools such as Khufiyya, Jahriyya, Qadiriyya, etc. Often you will find disputes among them over miniscule aspects of Islam like prayer style etc..sometimes more than not, they fight with each other.
http://www.wordiq.com/definition/Hui
A Hui could easily tell where another Hui is from based on dress.. some Hui use circular caps while others use 8 pointed caps
Circular cap
Meshed cap
Pointed cap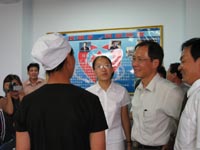 Among other Muslims, they have many stereo types of the Huis, here is some I've heard:
The Uighurs don't like the Hui because they are Han, the Han do not trust the Hui because they are Muslim
If you have 3 Hui together they will not eat pork, if you have 2 Hui together one will cover the other while he eats pork, if you have one Hui alone, he will take off his cap and become a Han.
and one I found most interesting among Uighurs. In order of least liked nationalities in Xinjiang, it went Hui, Han, Kazakhs. I forgot how it exactly went but something to the effect of, Don't trust the Kazakhs, Kick the Hans out, but we must kill the Hui.
In any case one of the animosity toward the Hui is also because the Hui is also renowned businessmen, often travelling great distance to make a sale!
Within large dominant-Han cities, Hui restaurants is popular due to their Halal style meat, which many consider to be clean and healthy.
will post more but here is some pics of Hui people
Hui female
Another Hui Female (at least it says here
http://www.xj.cninfo.net/mukan/xjchoric/index02-3.htm
)
Hui model from Beijing, you can find more here
http://women.sohu.co...218112807.shtml
Great Mosque in Xian
Hui Mosque in Ningxia
Also in regard to Mosques, most Hui mosque use Chinese architecture style while Mosque from Uighurs, Salars, Tatars, etc use Persian style. In multi-minority area like Xinjiang, minorities very seldom go to another minority's mosque. You will not find a Uighur or Tatar in a Hui Mosque or vice versa.
Hui restaurant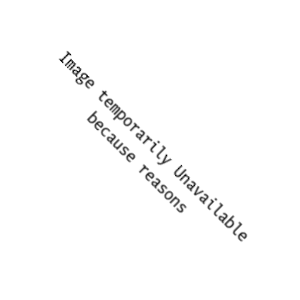 Finally to end.. Most Hui use the surname Ma (马) which they use to represent Mohammad. It is common in other Islamic minority too. In early 80's when affirmative action in China became popular.. there was a surge in Hui population. it appear that many Han Chinese who have the surname Ma, re-apply to be recognized as Hui.