(I'll post it here temporarily before moving it to the CHF community archives later on).
On 21st June 2008, CHF held a gathering for members based in Singapore. The location is at my place. The gathering was quite fun! About 13 members turned up for the gathering. Fireball flew all the way from Taiwan to attend our gathering. We met and discussed lots of things about chinese history/culture or anything related to chinese. We also watched a Video based on Prof. Yi Zhongtian's 3 kingdoms lecture (Lecture Rooms).
Anyway, here are the photos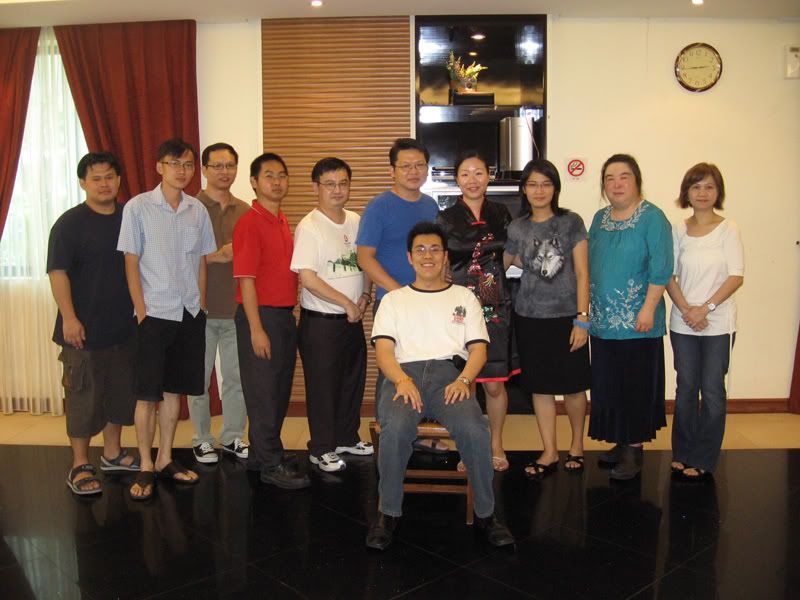 Who is the guy sitting on the chair? What kind of cannon has he got to be sitting like an emperor? Haha... it's me, GZ!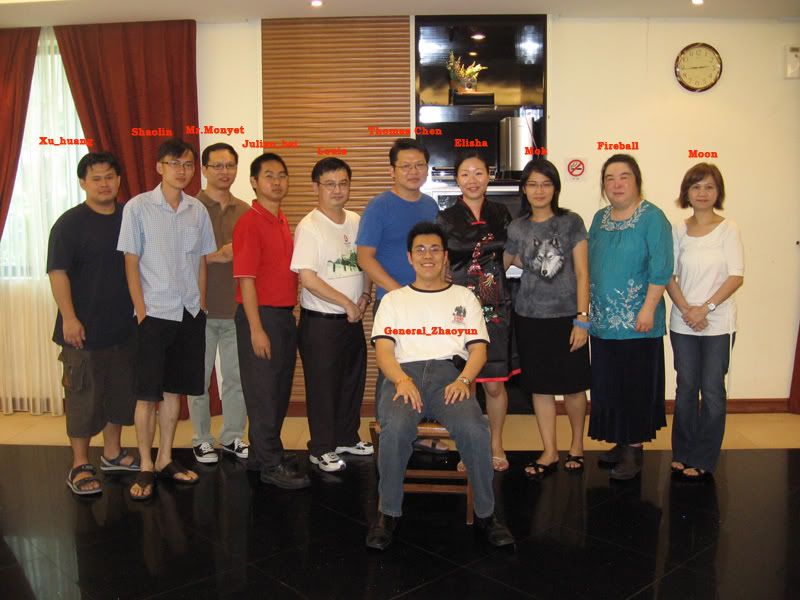 Photos showing picture of everyone who turned up. Look how handsome and beautiful our members are!
(note that Lifezard and Liangjieming are not in the photos)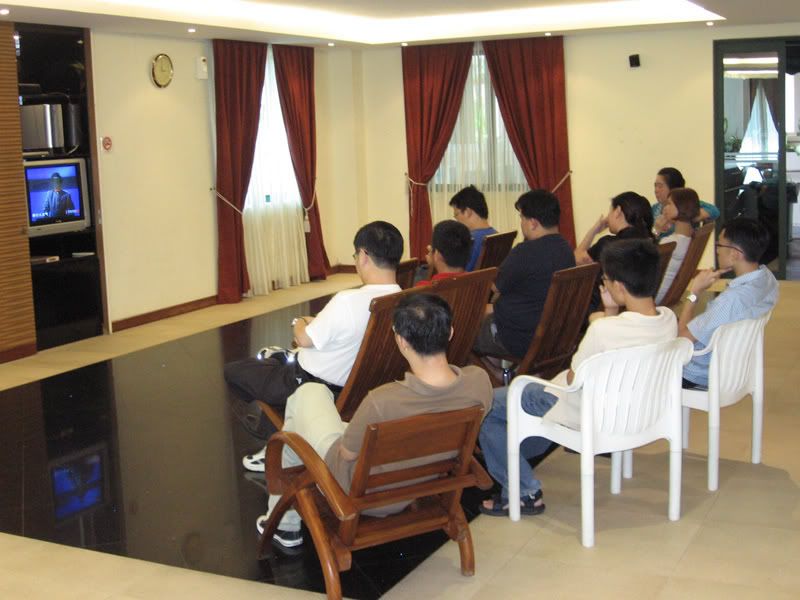 What makes it so interesting to make all of them watching a history video like this? Did I catch someone sleeping?
Members who turned up include:
1. General Zhaoyun
2. Lifezard
3. Liang Jieming
4. Xu Huang
5. Shaolin
6. Mr. Monyet
7. Julian Bei
8. Louis
9. Thomas Chen
10. Elisha
11. Mok
12. Fireball
13. Moon
Cool! Fire up guys!
I guess our next gathering might be during July/August when we're going to watch Red Cliff movie.. maybe Yun will be in charge of organising it.

NOTE!
Hey.. for those members who turned up and who want the full size photo (the 1st one), please PM me your e-mail so that I can e-mail you the photo.