The European Jesuits, Matteo Ricci (limadu 利玛窦), was credited not only for translating various chinese classics into latin, but more importantly, he brought western science and technology into China. Together with chinese scientist Xu Guangqi 徐光启, they introduced western science into China. Xu Guangqi was credited for translating various western mathematic and scientific texts into Chinese. That was around late 16th/early 17th century.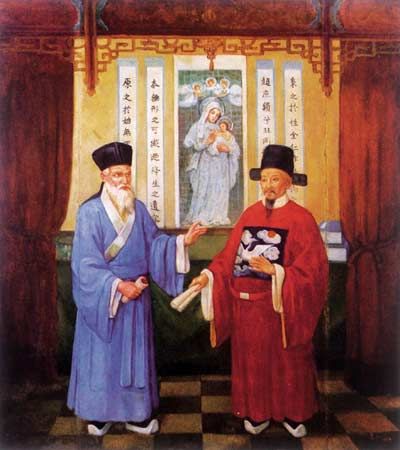 Was Matteo Ricci the first westerner to spread western science/technology into China?
What western invention/science did he introduce to China?