My previous drawings are really a disaster, since there are too many anachronistic problems. I have been much interested in Tang dynasty and have therefore researched the armours of the time. Here are some sketches that I have tried to do with more care than ever.
(Please frankly criticise if you find some of them are inaccurate.)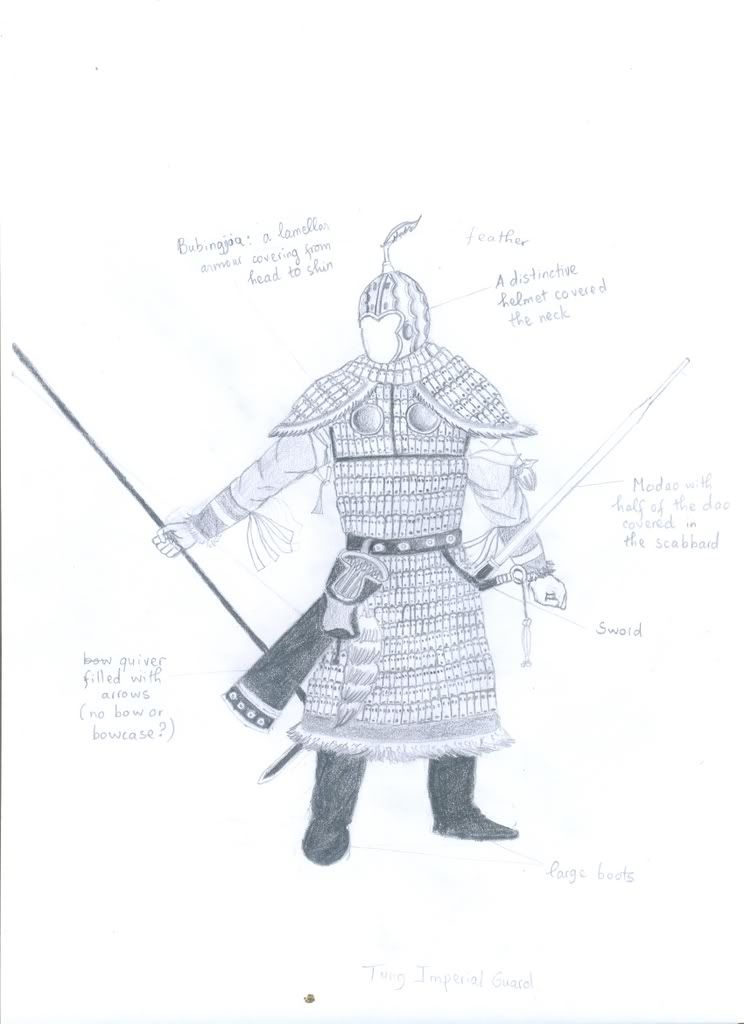 Tang Imperial Guard (Dedicated to Yun)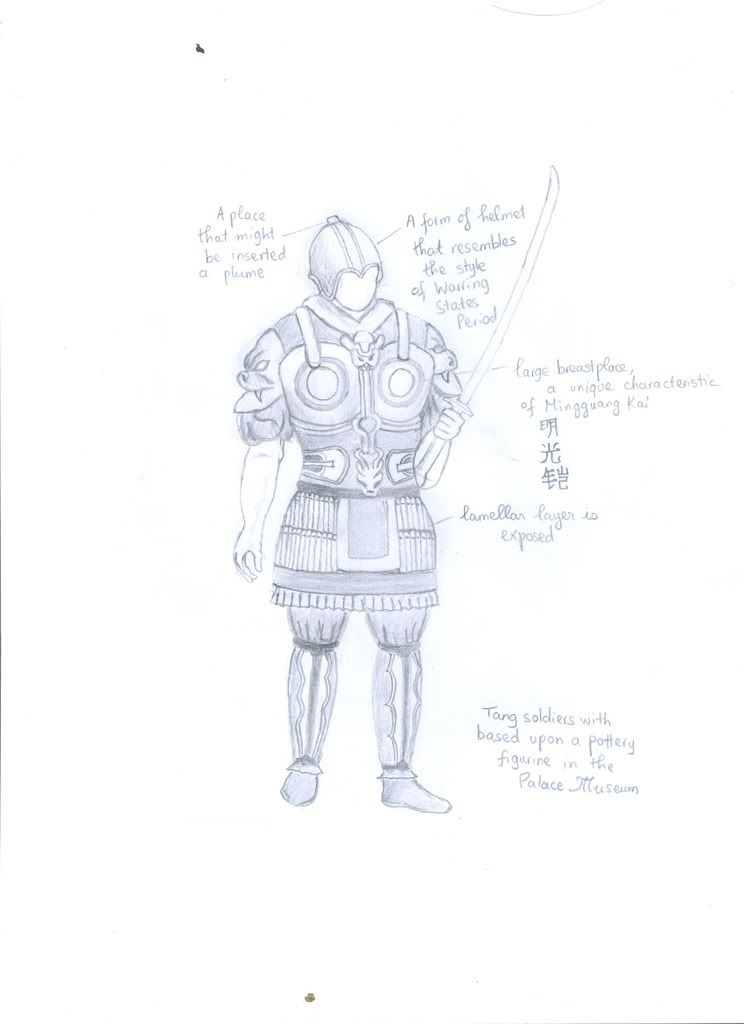 (I like this one best, it is from a figurine in the National Museum in Beijing)
(I am not sure if this is of Tang army, but the original figurine is found in Mingoi, Turkestan, an area under Tang influence. I thus decide to draw it at once.
This kind of armour is what I come up with very frequently, I also sketch some of the helmets as I saw lokapala. However, I have indeed crossed out some since they may be unreal.
This one is based upon a large figurine
Edited by Boleslaw I, 30 November 2008 - 11:01 PM.