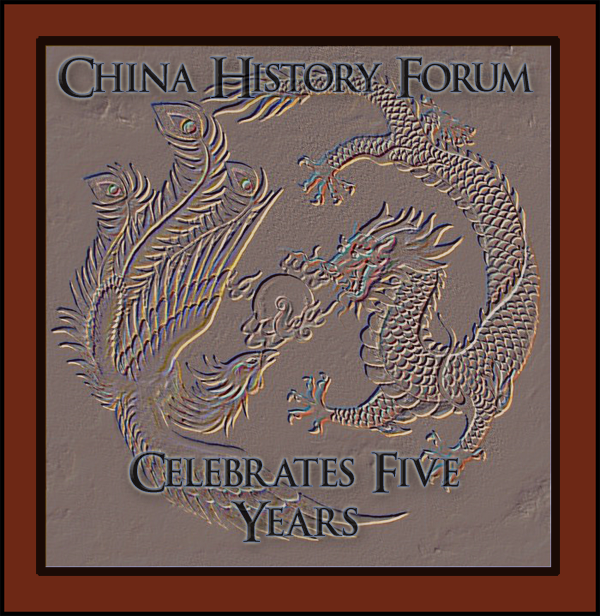 Letter from the Editor
I would like to welcome everyone to the August 2009 CHF Newsletter! It has been interesting times on the forum recently with a gradual increase in discussion by CHF members. I would like to remind the readers that we are still proudly celebrating five years of the China History Forum. When I reflect on CHF, the vast size and depth of the forum continues to astound me. CHF is unique since it is one of only a handful of forums that have their own newsletter and academic journal. I strongly encourage CHF members to continue engaging in discussion on the forum. I would also like to invite guests of the forum to become a member. Moreover, the CHF Editorial Board is in desperate need of more articles for the CHF Newsletter and Han Lin Journal. CHF can only grow from strength to strength through the active contribution by CHF members. Any articles or submissions are greatly appreciated. The CHF Editorial Board has not been as active as it once was. Therefore, I strongly encourage anyone who may be interested to apply for the position of columnist.
I hope you enjoy this month's edition of the CHF Newsletter! Please feel free to contact me if you have any questions or comments.
HappyHistorian
Editor
CHF Newsletter
CHF Han Lin Journal