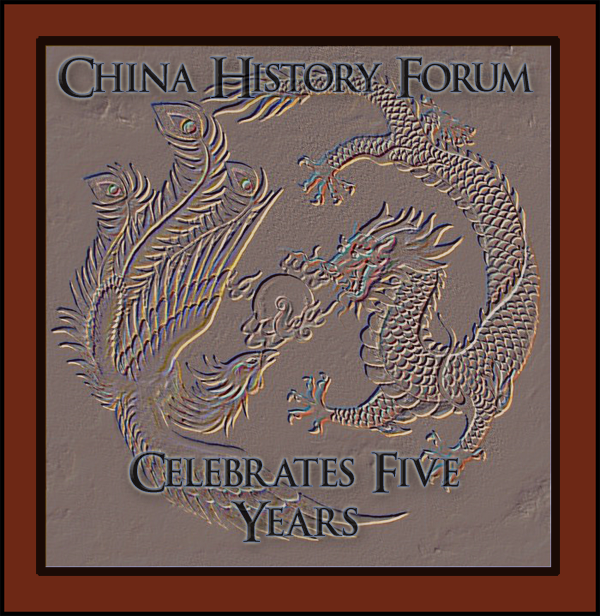 Letter from the Editor
I am very pleased to present the October 2009 edition of the CHF Newsletter. It has recently been very busy on the forum. We have a brand new CHF skin with many new functions. It is always great to see further innovations and new improvements to the forum. The warm and colourful Mid-Autumn Festival was celebrated a few days ago. I would like to wish everyone a Happy Mid-Autumn Festival!
The CHF Editorial Board has decreased in size to reflect the true composition of active editorial staff. We now have one chief editor, one editor and two columnists. Many of the staff members have been busy and have not been able to fully contribute. I would like to take this opportunity to thank all past and present CHF editorial board members for their valuable contribution. A few members have asked when the Han Lin Journal will be published next. Unfortunately, the Han Lin Journal has been put on hiatus due to the low level of staff activity. Hopefully the Han Lin Journal will be published by the beginning of next year.
The CHF Newsletter will continue to be published bi-monthly. However it may be published once every three months in the future, depending on the level of activity by both CHF editorial staff members and by the CHF community. It is crucial that all CHF members be involved with the CHF Newsletter in whatever capacity. This may include just simply reading the latest CHF Newsletter or submitting articles. I would like to thank all the contributors for this month's newsletter.
I hope to reinvigorate the CHF Newsletter in the near future by making it more enjoyable for you to read. This may include adding or removing certain sections of the newsletter or even changing the format of how the newsletter is published from a forum topic to a PDF file. At the moment, I am exploring options. However your input would be most valuble.
Enjoy!
HappyHistorian
Editor
CHF Newsletter
CHF Han Lin Journal