Hong Kong, especially in Central District along Cat Street and Hollywood Road, is littered with Chinese antiques, and when I went there in 2005, I was overwhelmed with the sheer size of the collections and with the smooth talking salesmen. So my question is, How do you know what's a good deal?
Here is a list of several of the shops that I was interested in:
Wing Fung Gallery owned by Jimmy Chung on 196 Hollywood Road. Jimmy is a third generation antiques dealer and his grandfather began seriously collecting during the 1949 flight of KMT Chinese from the mainland. I guess that's when many of the HK dealers began acquiring a majority of their wares from families selling their treasures for $ These Chinese treasures, supposedly dating from the Warring States Period through the Qing (Jimmy said his wares were predominately Ming and Qing) were litterally towering to the ceiling on stacked, makeshift shelves of wood and blocks. Jimmy said that he wasn't even sure of what they had because it would be impossible to clear enough artifacts away to see what's against the walls. Though this shop was packed with beautigul items and the Jimmy was wonderful to talk to, I wasn't sure if the artifacts were truly as old as he said.
Another shop I went to and heard a lot about was
Dragon Culture
on 184 & 231 Hollywood Road. Victor Choi was extremely knowledgable, and though his shop was more user-friendly, his artifacts were more expensive than Jimmy Chung's, so I still didn't buy anything at that time.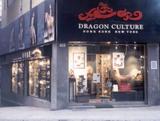 True Art's and Curios also had many things, but they were mostly nickknacks (curios, snuff bottles, ets). Here I was a beautifully crafted amber box that could just fit a ring inside. They wanted 1200 HK for it, and sadly I left without it.
The only things I bought were from Yue Hue and Chinese Arts and Crafts because at least I knew I was buying reproductions there. But I would like to return to HK and buy some authentic antiques, so does anyone have any tips, such as how to spot fakes, where to go, who to talk to, how to bargain, etc...
Thanks much for any help,
A Wooden Figure of a Seated Quan-yin from the Ming Dynasty, one of about 350 items from Dragon Culture's online catalog.