Could they make a connection between these ancient pictogramms and modern Chinese characters? Do you have some examples?
Yes, and also check ISBN 0-201-57009-2
China: Empire of Living Symbols by Cecilia Lindqvist.
This provides a very nice introduction into the topic and has lots of pictures *yay*
I highly recommend this book if you're interested.
Here, I've provided some samples: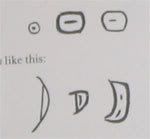 This one obviously is sun and moon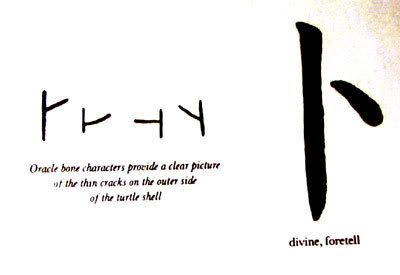 To divine, foretell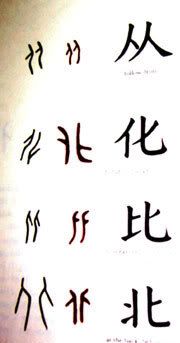 From top to bottom:
follow
to turn, change
to compare, measure yourself against
behind, at the back, north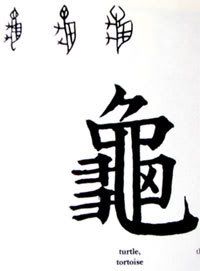 Turtle
Edited by whipsandchains, 18 May 2007 - 11:33 AM.